It starts with an Energy Conservation Conversation.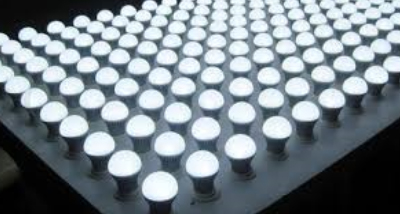 Emendee offers numerous energy solutions that will help your business save money and use energy more efficiently, including:
Green Energy Solutions, including Solar & Co-Gen
Fixed Cost Solutions from Numerous Suppliers
Comprehensive Business Energy Audit
Energy Upgrades
Who qualifies for a Business Energy Audit?
Emendee Tech solutions are perfect for all types of organizations interested in saving money, and investing in the future. With technology changing so rapidly, it is the perfect time to learn more about today's programs and incentives. Even if you've had an energy upgrade in the past 3-5 years, it still may make sense to check out some of the newer technologies, such as LED lights & dimmable sensors.
Typically, a general business audit includes new lights, such as LED's, and motion sensors. Some HVAC improvements may be included, along with refrigeration controls and "green solution", such as solar panels. Incentives are included, along with low financing for qualified customers.
Emendee Tech will set-up a free energy audit:
In additional to LED solutions, our proposals can also include:
Indoor & outdoor lighting improvements and controls
Refrigeration measures, i.e. air temp-control units
Heating & Air Conditioning (HVAC) upgrades
Variable Frequency Drives (VFD's)
Solar Photovoltaic Solutions
Solar Thermal Solutions
Boiler Replacements
Insulation measures
Co-Gen Solutions
What's the Benefit to Your Business?
Conservation = Cost Savings = Better Lighting = Increased Productivity = Competitive Advantage
What are the Results?
For a regular energy upgrade, the conservation savings typically pays for most, if not all, of the cost. A typical Return
on Investment is between 3 – 4 years, with 0% financing for approved customers with a good history of paying their electric bill.
Save Money With Emendee Energy Supplier Charge Solutions:
Businesses have many choices of natural gas & electricity suppliers. Emendee Tech offers fixed rates from a number of different suppliers, which usually equates to immediate savings. Emendee clients also get an additional advantage of getting informed prior to upcoming contract expirations, avoiding high variable rate hikes.